Contact Us Now for your FREE Consultation! (864) 233-2000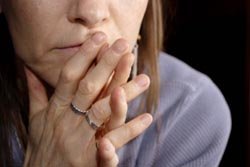 The Attorney Offices of Thomas Gagné, P.A. represents those who have suffered the loss of a loved one or someone close to them.
If you have lost someone due to the negligence of others, call the Attorney Offices of Thomas Gagné immediately at (864) 233-2000 in Greenville or (864) 591-1114 in Spartanburg.
The law is very complex in this area and you don't want to go it alone. Don't compound your tragedy by mishandling your loved one's case — call Thomas Gagné today!
††Client will be liable for any expenses in addition to the fee. Fee will be computed "off the top" before deducting expenses.