Contact Us Now for your FREE Consultation! (864) 233-2000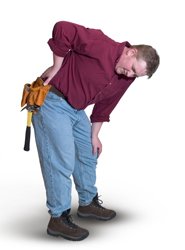 The Attorney Offices of Thomas Gagné, P.A. has been handling Workers Compensation cases for over 20 years.
When you're involved in a work injury, make sure you report it to your supervisor immediately. Ask your supervisor for immediate medical attention. Note the names addresses and phone numbers of any witnesses to your accident. If your supervisor files a report on the incident, please ask for a copy. Bring your copy with you to your attorney's appointment.
Remember your basic rights. You have the right to temporary compensation while you are out of work. You have the right to have all your medical bills paid. And, you have the right to any permanent disability may have suffered. You also have the right to receive medical treatment now and in the future.
Remember, you have a limited amount of time in order to file your claim. If you miss this deadline you may not be up to recover anything for your case.
Call our office immediately at (864) 233-2000 in Greenville or (864) 591-1114 should you be injured at work.
††Client will be liable for any expenses in addition to the fee. Fee will be computed "off the top" before deducting expenses.