Contact Us Now for your FREE Consultation! (864) 233-2000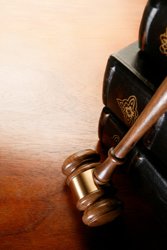 From 1992 to 1995 Mr. Gagné held the rank of captain in the United States Army Judge General's Corps serving as a prosecutor and Special Assistant United States Attorney at Fort Jackson, South Carolina. As such he has tried and/or settled over a thousand cases.
Tom possesses an exceptional fund of trial experience — many people think that cases are automatically litigated or tried for a judge. The fact is that 95% of our cases settle before going to trial. If you are not satisfied with your settlement terms, however, we are prepared to go all the way to trial.
We will file your lawsuit, collect evidence, and present your case in such a way that you can rest assured that you will receive the best possible outcome. While we cannot guarantee a favorable result — and you should beware of any lawyer who says otherwise — the vast majority of cases produce an excellent one.
Preparation and experience win trials. You can count on the Attorney Offices of Thomas Gagné, P.A. to possess these qualities. Above all, we will fight to see that our clients receive the best medical treatment and financial recovery allowed by law. Don't trust your valuable case to just anyone! Call us at (864) 233-2000 in Greenville or (864) 591-1114 in Spartanburg.
††Client will be liable for any expenses in addition to the fee. Fee will be computed "off the top" before deducting expenses.